Site Information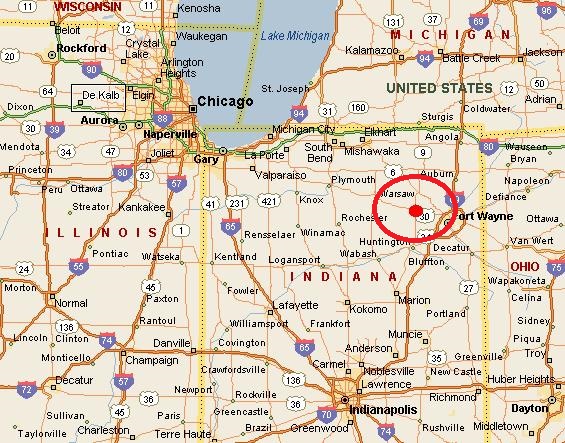 Columbia City, Indiana USA
89:25:49 West 41:11:15 North
After a long history of NOT observing Daylight Savings Time, in 2007 Indiana began observing DST. This puts us in the very western edge of the Eastern Time Zone. During summer months, good observing doesn't begin till 11:00 pm.
My home site is located about 2 miles north of Columbia City (population about 4000) and about 20 miles northwest of Fort Wayne (population about 220,000). This provides slightly light-polluted skies to the south and southeast. The rest of the sky is such that I can see Mag 11 stars through the Nexstar 8i.
I have a Dark Sky Site located about 10 miles southwest of Columbia City that provides me with much improved views to the south and extends the distance from Fort Wayne and moves it to the northeast.
Views from my home site. The small yard barn in the North shields me from the neighbor's security light.