Equipment Page
Celestron Nexstar 8i
Vector 19 amp/hour battery pack
North Tech 19 amp/hour battery pack
Celestron Plossel Eyepiece kit
Orion/Vixen 1-1/4" Mirror Diagonal
Orion 22watt dew heater
Homebrew Dew Shield
Kendrick dew heater controller
Homebrew RS232 Intfce Cable
Compaq Armada M700 Laptop
Bisque TheSky Version IV Planetarium Software
Nexstar Observer List (NSOL) Software
Celestron Vibration Suppression Pads
Ray's Bracket (for easy OTA removal and adjustment)
Orion 9x50 Right Angle Finderscope
Equipment Setup Notes and Tips: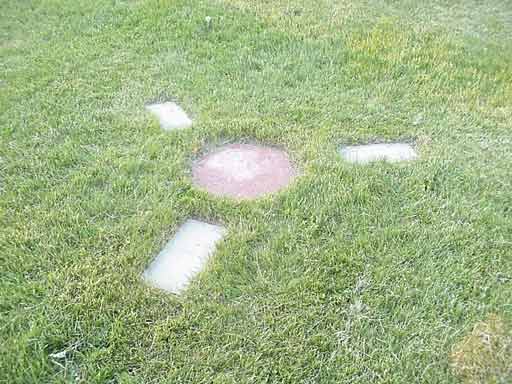 Concrete patio blocks are set in ground at home. Though a level tripod is NOT required for good alignment, a stable footing helps throughout the viewing session. I level the tripod before aligning the scope. It's not difficult and it only takes an extra 2 minutes. The south leg of the tripod is marked so that re-leveling the tripod is not necessary if the tripod has not been adjusted since the previous use. A level tripod DOES make for closer pointing to the initial alignment stars when doing an 'Auto Align.' For all the same reasons, I carry a set of patio blocks with me when I take the scope to remote sites.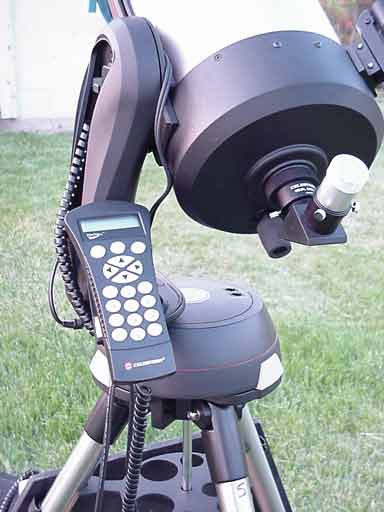 I fabricated a wooden bracket that clamps onto the arm of the scope to put the Hand-Controller in a good position when in use.
Click on picture for detailed views and text.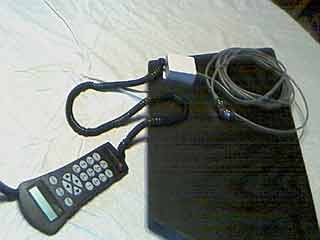 The black panel snaps onto the tripod with 4 broom clamps. It is made of 1/2 inch plywood. Currently the only thing mounted on the panel is the RS232 interface jack and the kendrick Dew Heater Controller. In the future, I'll have a covered eyepiece rack, 12 volt distribution panel, and misc. accessories and flashlights mounted.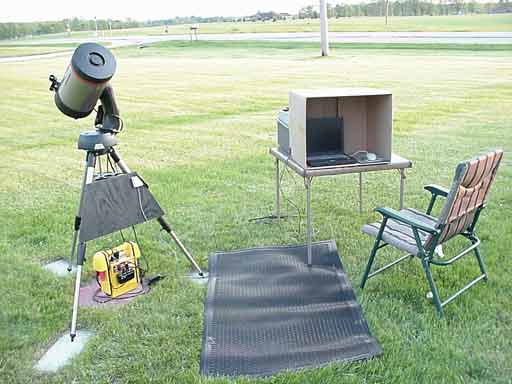 Cables that run between scope/battery and laptop can be hazardous in the dark. A rubber mat covers them up while in use.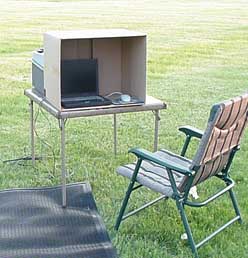 Laptop is in a box for several reasons. First, it keeps dew from forming on the laptop. Second, even in 'red screen mode' with red film over the screen, it gives off a lot of light that will hamper night-vision and make you unpopular at Star Parties. Someday I'll come up with a more sophisticated box that will double as a storage box!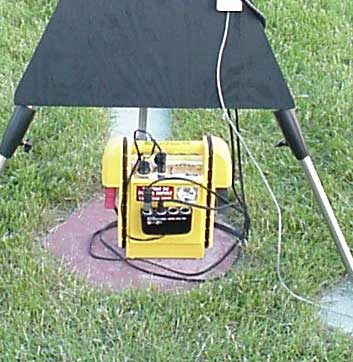 Vector 19 amp/hour supply was bought at Target store - on sale price - $35. This supply has run scope, dew heater, and laptop for over 5 hours. The supply has only 1 cigarette lighter outlet so a 4 outlet adaptor is mounted to front of supply with velcro. A second battery supply has been added because they were on sale at Menards for only $27. Typically I use the second supply for powering the laptop.
Click on picture for larger view.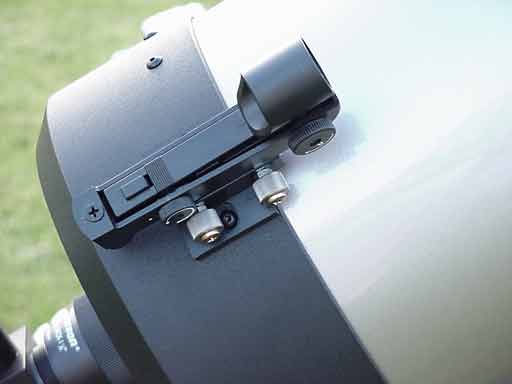 Finder Scope mounting screws - Why Celestron didn't provide knurled knob type screws is beyond me. I think that you can buy them from Bob's Knobs. I went to the hardware store and bought longer screws, a couple of nuts, and knurled knobs. This makes it a 'tool-less' job.
Click picture for a better view.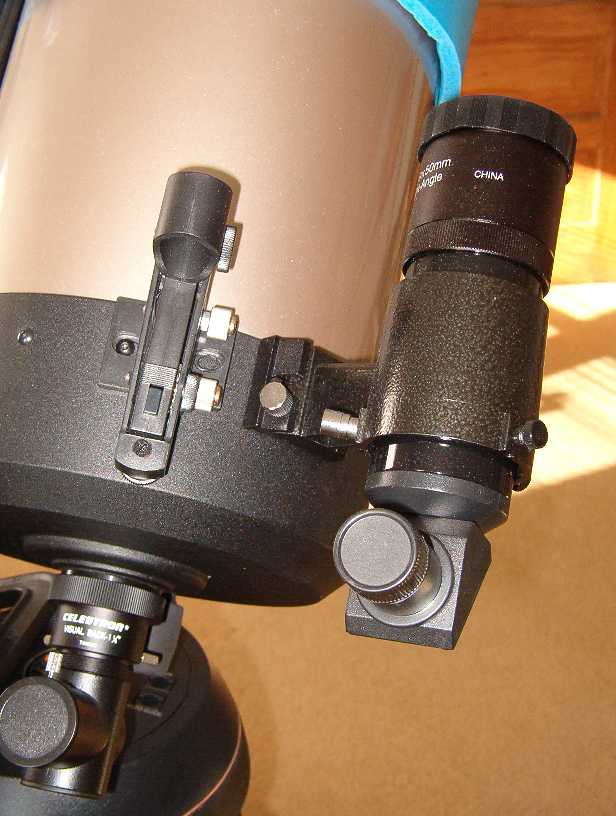 Orion 9x50 Right Angle finder added - February 2004
These were on sale from Orion for under $70. I had to try it. I bought the finder plus the SCT mounting dovetail mounting bracket. It installs in place of the red-dot-finder. I later mounted the red-dot-finder with 1 screw in the spare camera mount/GPS16 position.
.Click on image for more info.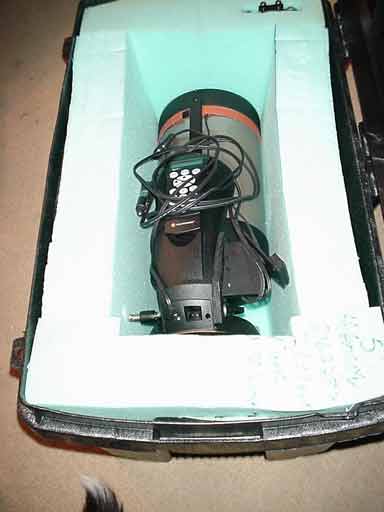 Storage/Transport Case - I couldn't bring myself to spend hundreds of dollars for a case. Since I drive a pickup truck, size wasn't a major concern.
Click on image for more info.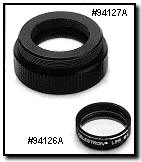 Filter Experiences - Lumicon UHC and O-III - Celestron LPR
Click on image for details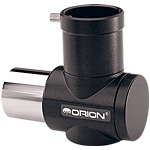 Orion/Vixen 1.25" Mirror Star Diagonal
The word on The Nexstar User Group was that the stock diagonals might be lacking. Orion had these on sale for about $40 so I went ahead and replaced the stock Celestron prism type diagonal with this mirror diagonal. It is difficult to see the difference since testing (going back-and-forth) is cumbersome. It is speculation that these are made by Vixen because of the 'V' on the covers and the fact they are 'Made in Japan'. Supposedly, Orion has confirmed that they are made by Vixen. Because of the design difference, they just barely clear the base of the N8i at zenith.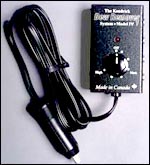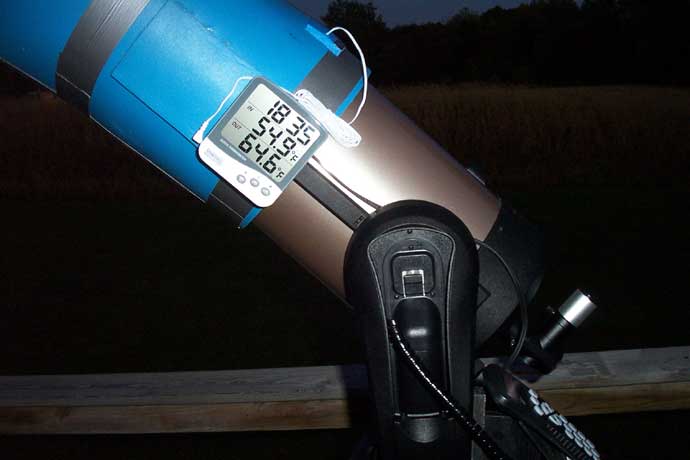 Dew Control - Digital Dew Shield
It started with a homemade dewshield. Then I added an Orion Dew-Zapper. Then, I went crazy.