<![if !vml]>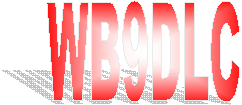 <![endif]> Vibroplex Original Deluxe
SN 149770 / Manufactured in 1946 / Purchased from Wayne Wolinski, VE6IF (Thanks Wayne!)

Here's my Vibroplex - including the Vari-Speed adaptor (added May 18, 2008). The Vari-Speed allows you to quickly change speeds by pivoting the arm/weights in or out. It is a much quicker and simpler way to adjust speed. Because of the extra weight and the range of adjustment, it also increases the speed range considerably.
Scroll down for pictures of fast and slow settings.
In the 1960 Handbook advertising section, a key like this sold for $23.95. Click here to see the Ad
If you cannot imagine how a 'bug' works, go to this very fine website and see the 'virtual bug' and you can see how it works. A mechanical marvel! Also other good Vibroplex links here. http://www.ae4rv.com/tn/education/bug.htm
---
Vibroplex Original Deluxe with Vari-Speed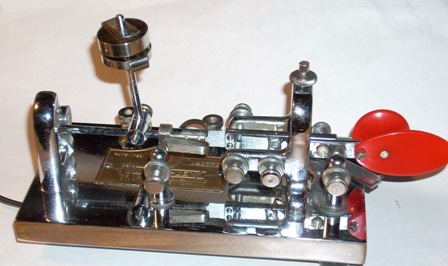 Weights adjusted for fast speed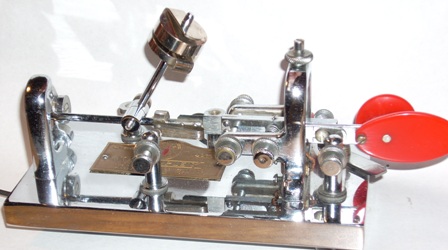 Weights adjusted for slow speed